Google Translate
At this moment, Our host is warn to shut our site down due to copyrighted problem, With oversea publisher.
For temporary measurement. We need to limit user from certain country to gain access to problematic section.
ANY user who already gain access in this section is still able to access.
This is only temporary measurement. For a long-term measurement, We are now considering moving our server to new host.
Forwarded for your information.
In terms of the club, we can use the service as usual.
For how to enter the club, the details are below.

We have been having problems due to the server fee's, that is why we have opened a special area for those who want to donate to the server fee in exchange for special privileges from us. And also we would like to thank everyone that has helped us so far.
However, for the club and game categories we will be blocking access for Japan so that there will be no problems. Therefore, we do not recommend Japanese people donate to our server fee if they want to join the club.
This post is for advertising and inviting people interested in joining the Nyan Nyan Club. This club was created by Nyan with love for the past 7 years from High School, to when Nyan graduated, to Nyan finding a job and working. We opened donations for the past 2 years because we have upgraded the servers and system, also hiring a server administrator. At this time within the club we have more than 15000 posts and constant daily updates.

If you are interested, PM me and ask for more details. If you are unable to PM me, please make sure to confirm your email or phone number first. https://2th.me/chat/@AzuNyanMoeChan <<< Link for PM.
For those who want to become a member of this club, the prices and privileges are listed below.
Donator 2 – 50 USD
In this level you will have privileges like:
1. Anything that donator 1 gets and you will have a donator 2 badge along with a level 1 badge
2. You can request games to be re-uploaded or games that we don't have. Re-upload success rate is 95%
3. You get 50000bits. (Bits is the website's currency which you can use to buy items)
4. You can request H animes with a 40% success rate as we are originally a H game club
5. You can request H manga with an 80% success rate and you can request specifics like certain authors or tags
6. If you have a problem with a H game you can use teamview with an admin to fix that problem with a 95% success rate
Donator 3 – 100 USD
1. You get everything that Donator 1 and 2 gets
2. You can request rare or old H games with a 60% success rate
3. You can request a one file download that doesn't have as passcode to download
4. You can request H game with a size not exceeding 60GB, but when you finished downloading this file you must report to the admin so that they can delete it
5. You can get 2THMaster for 15USD
6. You can send game save files for hacks/money/status for RPG games
7. You will get an additional 150000bits
8. You will get 2TH VIP
Now lets see what we have in this club
1. We have games in this club like loli games , DMM games, and even games that are not released anymore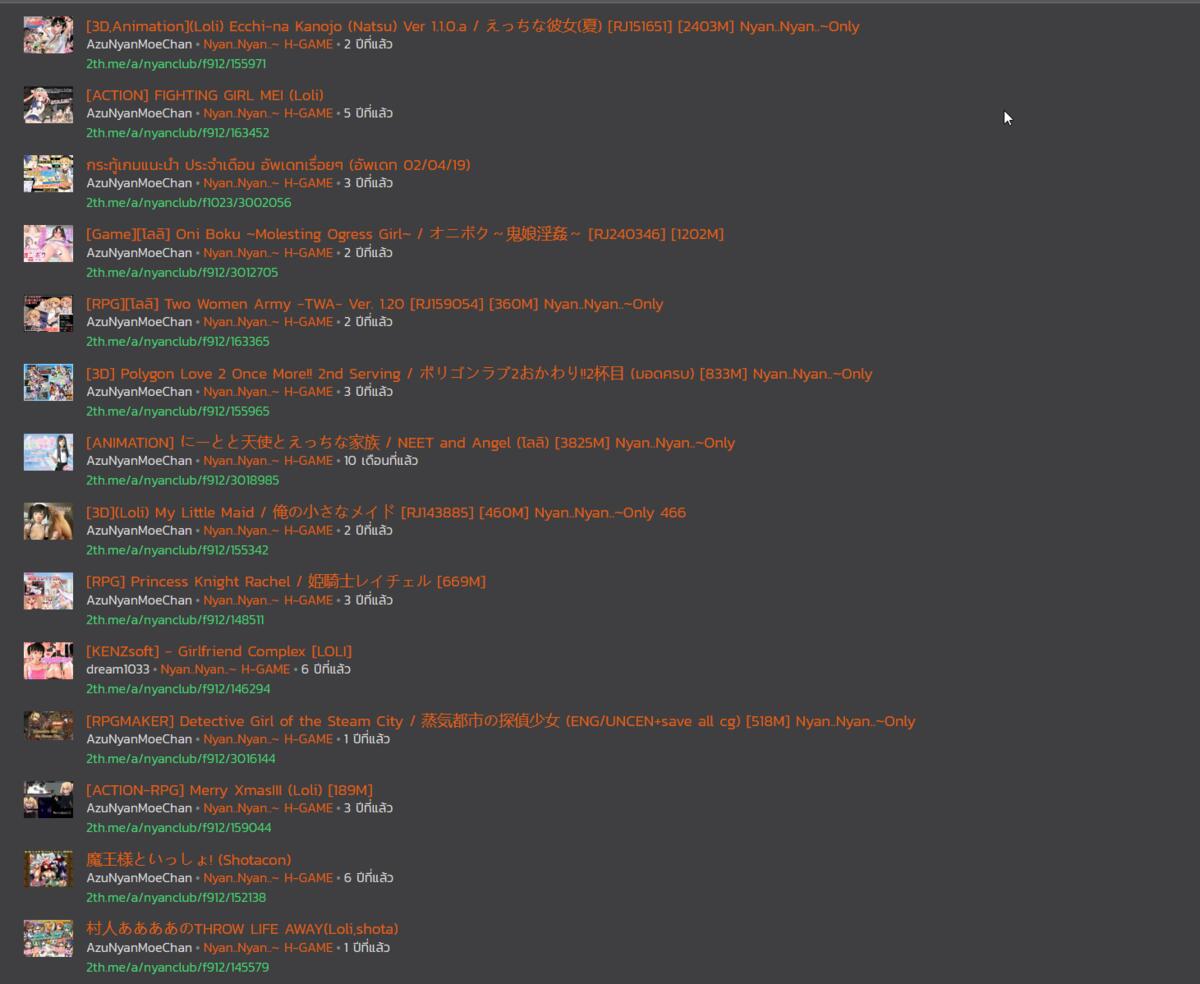 2. Eng translated games that are exclusive to this club for those who cannot read Japanese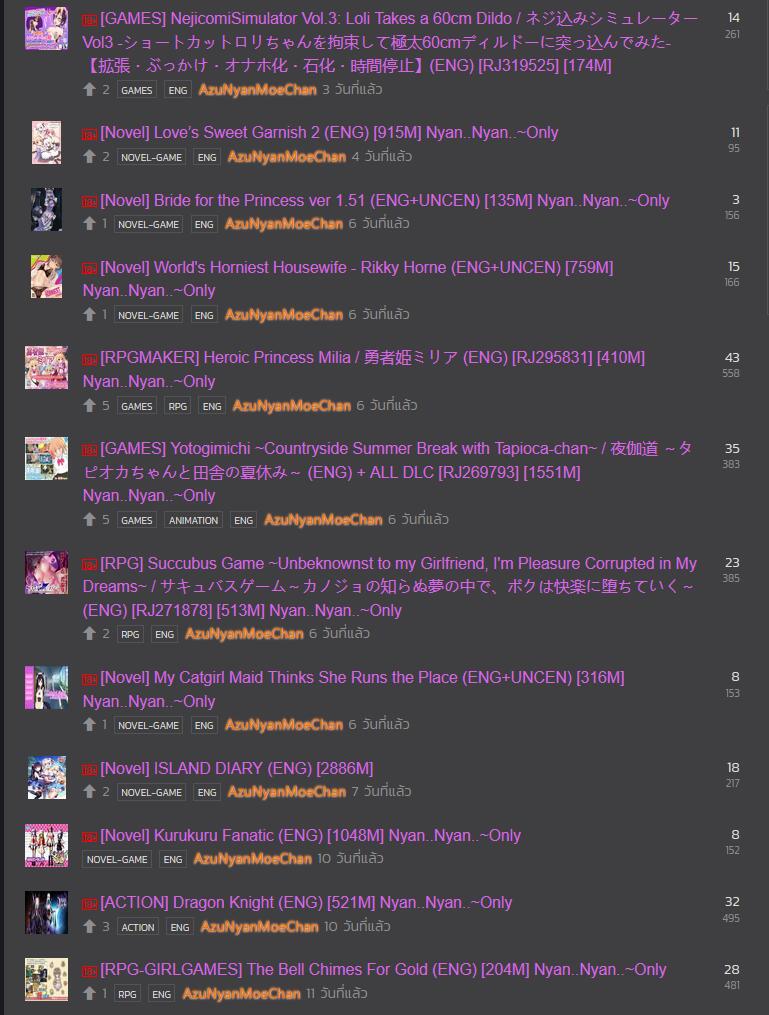 3. Android games Eng translated with more than 200 games that are exclusive to this club and with continued updates in the future.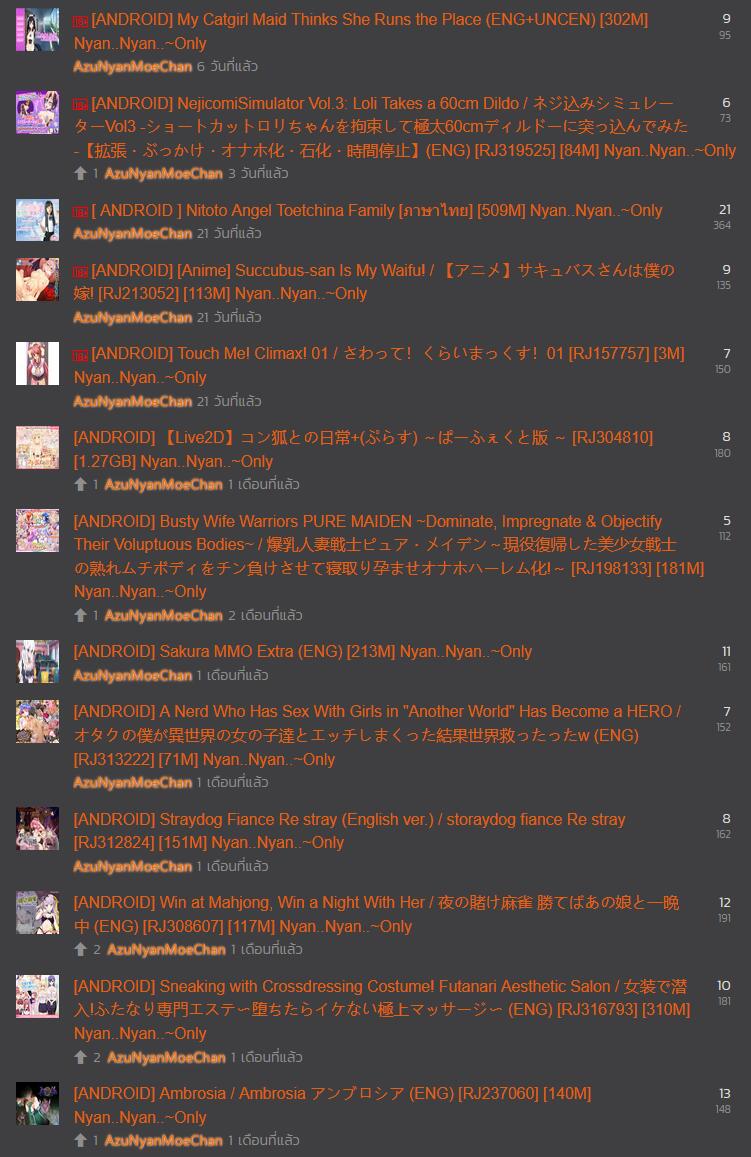 4. Forums that include many things such as Mods, Save Files, etc. Check it out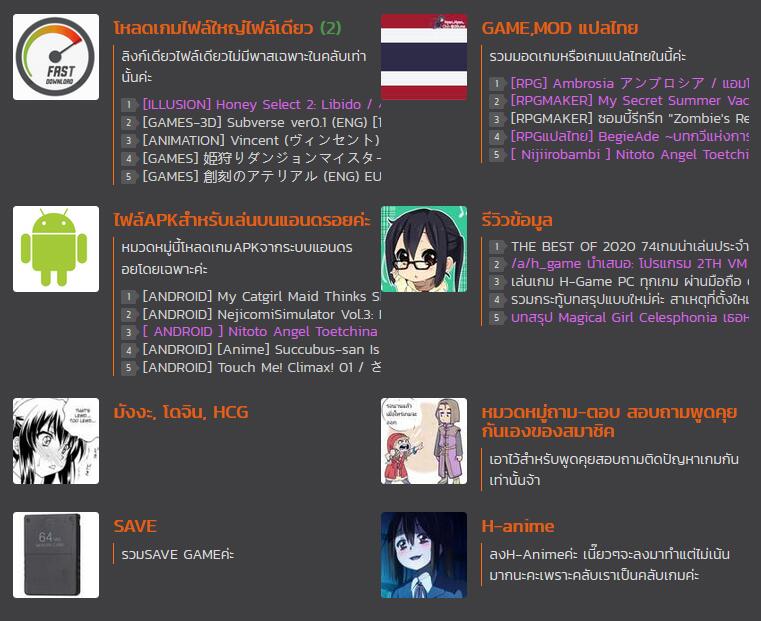 5. Game bundles from many studios however old they are. In this pic is just a small example of games from Illusion Studios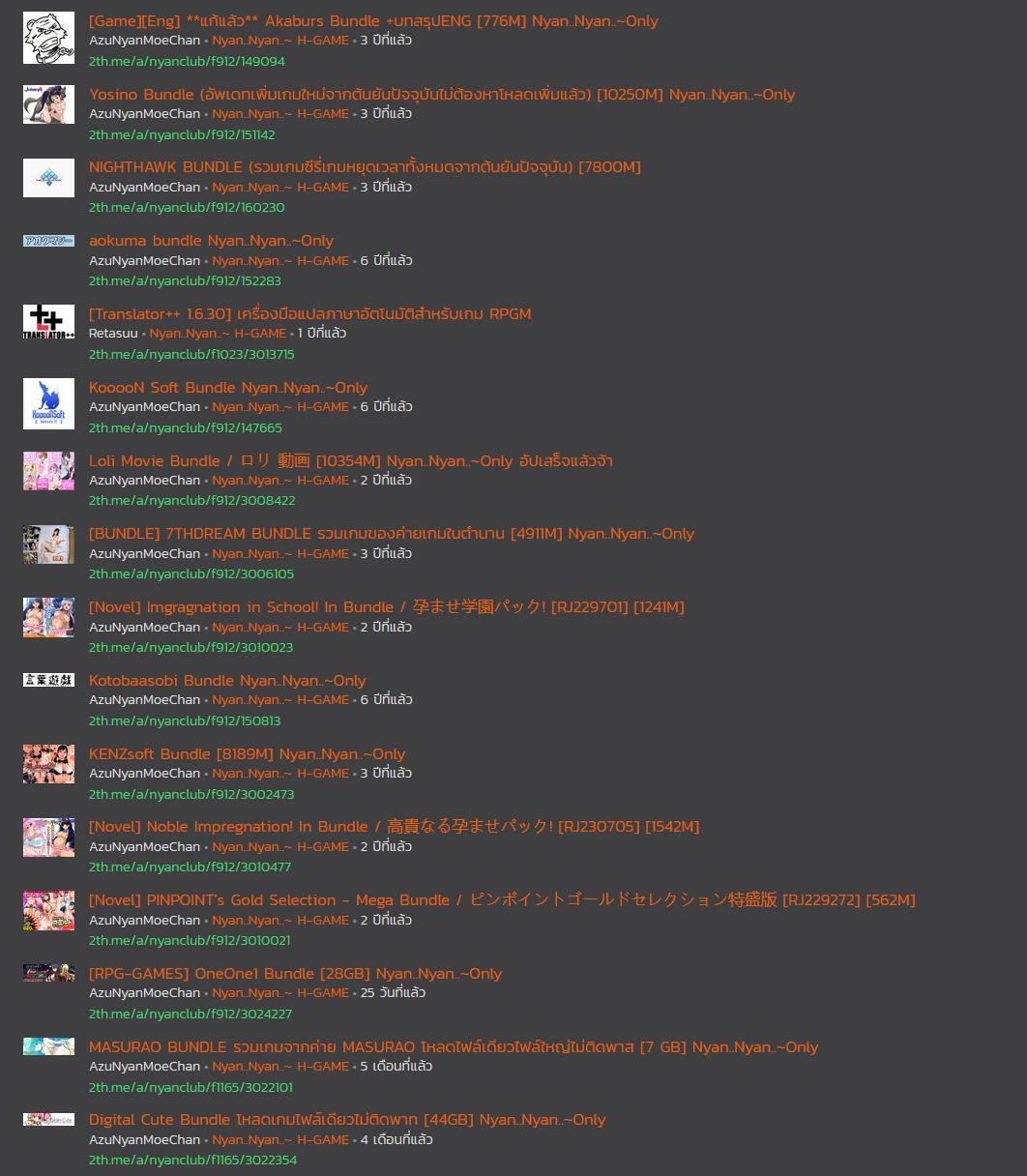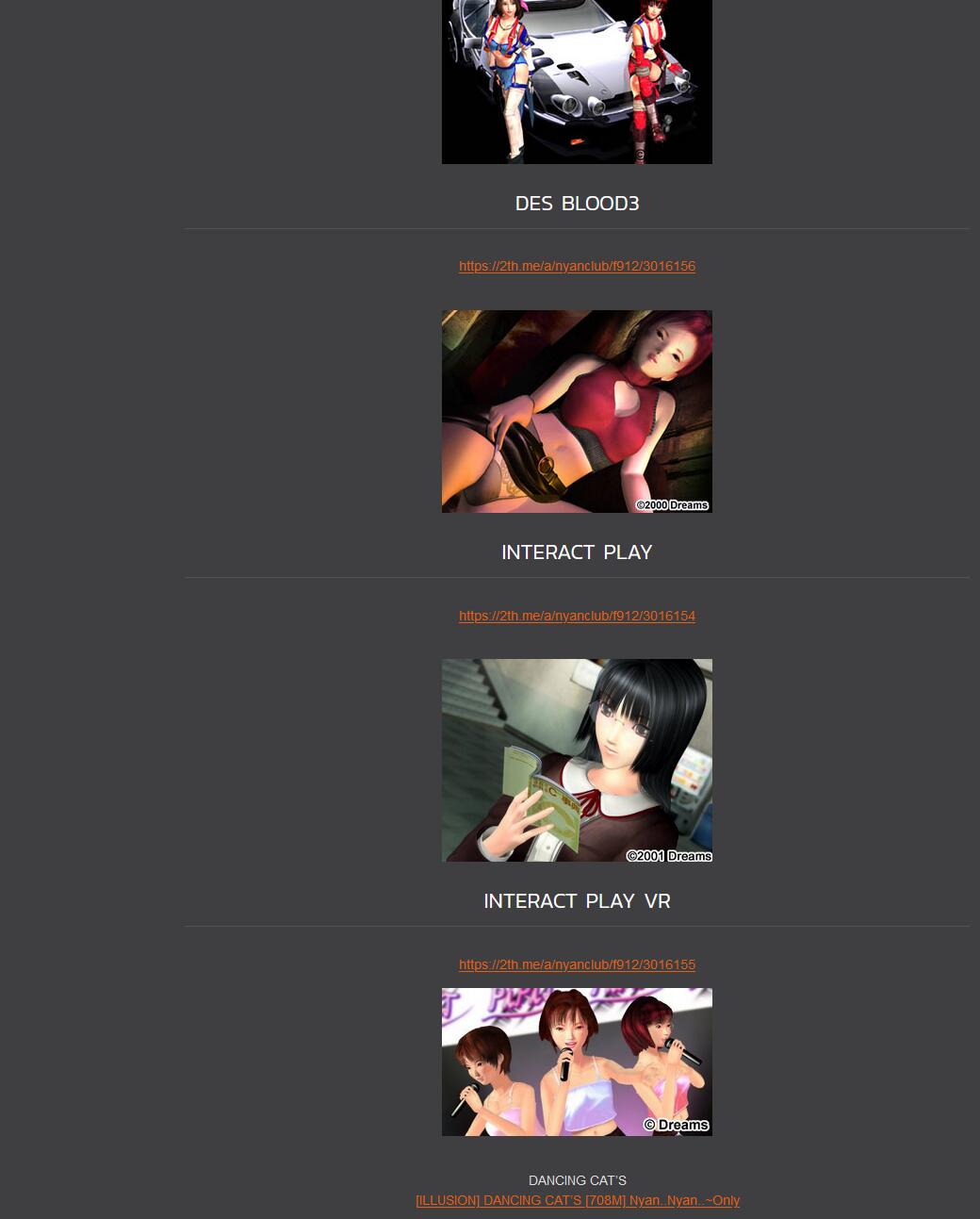 6. If the game ends with Nyan..Nyan..~Only You will be able to come and see the profile as well. Follow the link below. However, this is just a password storage box so come in and see and is available. There are many other games besides these. https://2th.me/@AzuNyanMoeChan/blog.
Games ending with Nyan..Nyan..~ Only are club exclusive games. Most of them are old or rare games that have been removed from release.

For example:
[Elf] Kisaku – Animated Complete Edition
A complete set of 7THDREAM games. This developer is a legendary developer that has stopped making games.
Or even a Pokemon game doujin that has been withdrawn from stores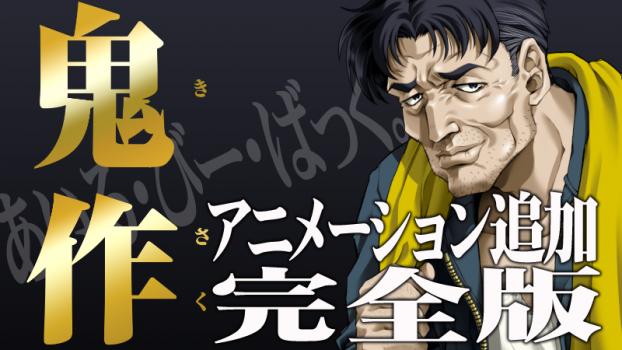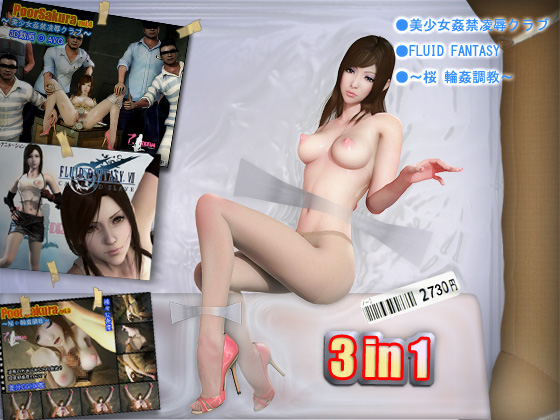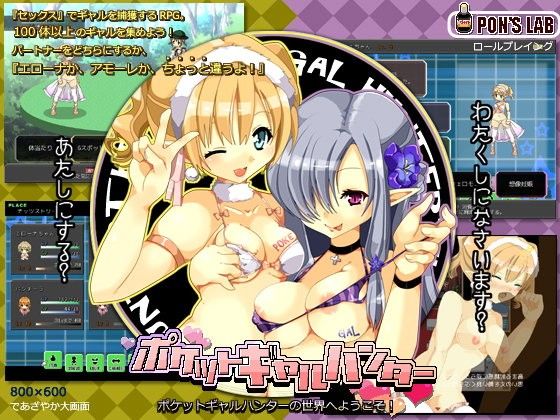 If you have read all of this and are interested in joining us, you can donate to the server fee according to one of the donator prices listed. Use this link to pay the fee:
PAYPAL
https://www.paypal.com/paypalme/01965321475
After you have donated, send a message to the club's admin using this link https://2th.me/chat/@AzuNyanMoeChan
In case that you can't PM to the admin, make sure that you are not a new member and confirm either your email or phone number.
P.S.1 All levels are permanent members
P.S.2 Donator 1 cannot request games or staff
P.S.3 Donator 2 or higher can ask for help anytime but within reason
P.S.4 This is separate from the Master sale so if you buy Master you can't join the club
P.S.5 I'm adjusting my sleep schedule, if I have not answered your message you can still transfer the money and leave me a PM. If I have not answered your message after 24hrs you can message me again.
Thank you for your assistance and I hope you join us.
For foreigners can't enter the 18+ category please come and read it