| Note — You must not share download link. Also you can upload and share by yourself is permitted.
| Note — You can search(Ctrl + F) music in this page by using "Anime Name" as a key word.
| Note — Metadata of all tracks refers to "https://vgmdb.net/".
| Note — CHECKED is that file metadata is cleaned and was corrected.
| Note — VERIFIED is that file is real, not fake and was not broken.

| FLAC 44100 Hz / 16bit / 2 ch [20 ~ 50 MB/File] (Flac)
| FLAC 48000 Hz / 24bit / 2 ch [40 ~ 80 MB/File] (Hi-Res)
| FLAC 96000 Hz / 24bit / 2 ch [80 ~ 160 MB/File] (Hi-Res+)
| FLAC 192000 Hz / 24bit / 2 ch [160 ~ 400 MB/File] (Hi-Res++) (Current: only 2 files)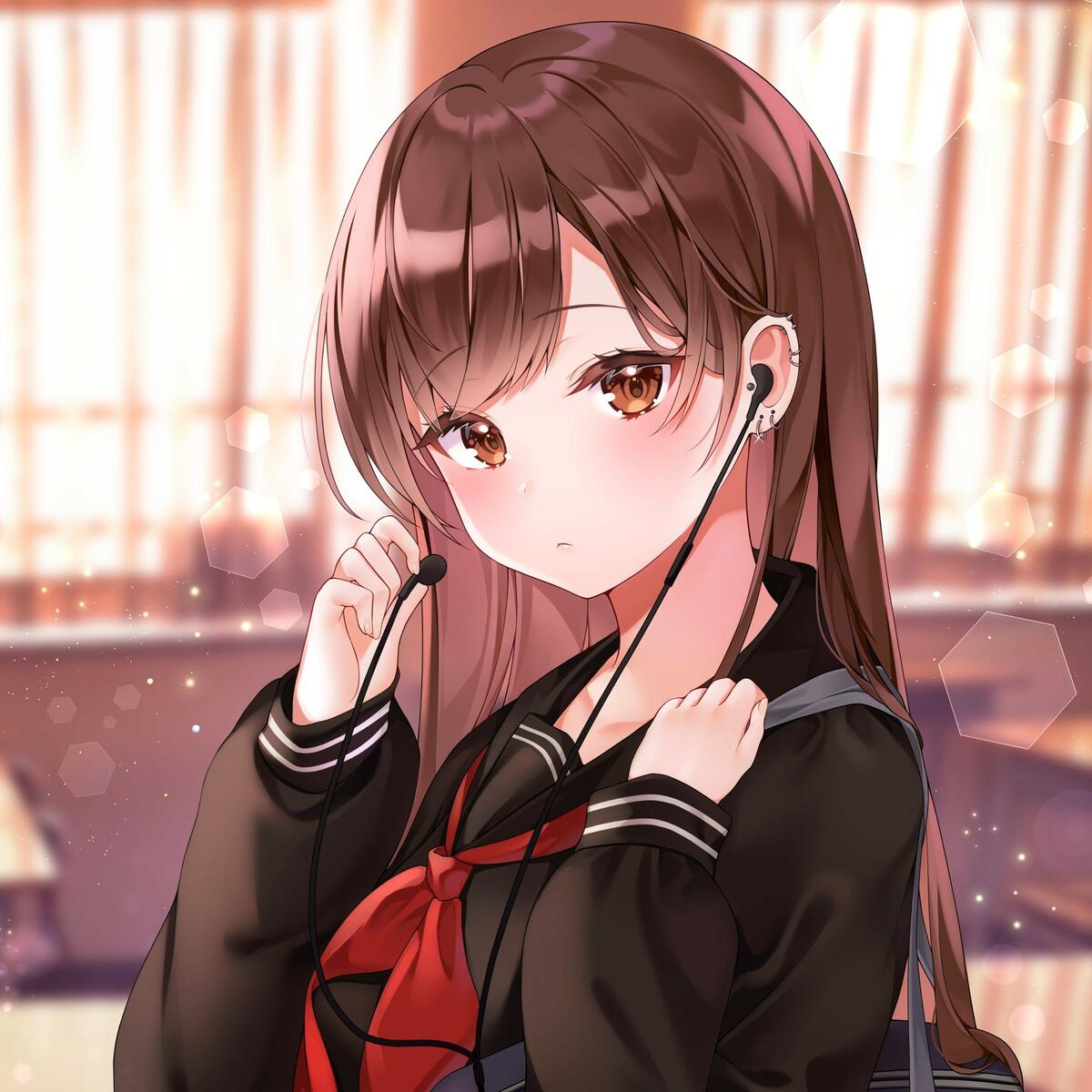 — DOWNLOAD —
URL

[UPDATE 48] ADDED 8 TRACK [32.49 GB]
CURRENT 1161 TRACKS
METADATA CHECK [OK]
FLAC VERIFY [PASSED]

* ห้ามนำลิงค์ไปแจกโดยเด็ดขาด เพื่อป้องกันการถูกลบบัญชี (สามารถอัพโหลดและแจกเองได้) *
* You must not share download link to prevent account deletion (You can upload and share it yourself). *
27925 Views

[28 • 03 • 2021] # Update 48: +8 [CHECKED] [VERIFIED]
Horimiya - Yakusoku [1] (Flac)
Tensei shitara slime datta ken SS 2 - STORYSEEKER [1] (Flac)
Tensei shitara slime datta ken SS 2 - Storyteller [6] (Flac)
[08 • 10 • 2020] # Update 47: +177 [CHECKED] [VERIFIED]
Kuma Kuma Kuma Bear - Ano ne [4] (Hi-Res+)
Kuma Kuma Kuma Bear - Itsuka no Kioku [8] (Hi-Res+)
Shakugan no Shana I, II, F - BEST [20] (Flac)
Shakugan no Shana - Original Soundtrack [25] (Flac)
Shakugan no Shana - ASSORTED SHANA (3 Volume) [30] (Flac)
Shakugan no Shana II - Original Soundtrack [32] (Flac)
Shakugan no Shana II - SPLENDIDE SHANA (3 Volume) [12] (Flac)
Shakugan no Shana F - SUPERIORITY SHANA III (3 Volume) [44] (Flac)
Tonikaku Kawaii - Koi no Uta [1] (Flac)
Tonikaku Kawaii - Tsuki to Hoshizora [1] (Flac)

Anime Music List
[CHECK - OK] [VERIFY - OK]
Anime List

Album Name & Track Title
Total Track

Accel World

→unfinished→ (Flac)
Chase the world (Flac)
2

Amagi Brilliant Park

EXTRA MAGIC HOUR (Flac)
1

Anohana

Secret Base (10 years after Ver.) (Flac)
1

Assassin's Pride

Ijintachi no jikan (Flac)
1

Azur Lane

graphite/diamond (Flac)

Hikari no Michishirube (Flac)

2[1,1]

Bakemonogatari

Ren'ai Circulation (Flac)
1

Beatless

Truth. (Flac)
1

Black bullet

black bullet (Flac)
Tokohana / Wasurenai Tame ni (Flac)
3[1,2]

Blend S

Buon Appetito♡S/Detarame na Minus to Plus ni Okeru Blend​-kou (Flac)
2

Bofuri

Like? or Love?/Kyuukyoku Unbalance! (Hi-Res+)

Play the world (Hi-Res+)

7[4,3]

Bokutachi wa Benkyou ga Dekinai

Seishun Seminar/Never Give It Up!! (Flac)
6

Charlotte

Bravely You/Yake Ochinai Tsubasa (Flac)
2

Choyoyu

dear my distance (Flac)
1

Chuunikoi |

Chuuni

byou demo

Koi

ga Shitai!

INSIDE IDENTITY (Flac)
Van!shment Th!s World (Flac)
JOURNEY (Flac)
Sparkling Daydream (Flac)
VOICE (Flac)

Sound of a small love & Chu-2 byo story (Flac)
Chu-2 byo demo KOI ga shitai REN Original Soundtrack (Flac)
The Movie - Take On Me Original Soundtrack (Hi-Res)
159[1,1,3,1,1,61,57,34]

Citrus

Azalea
1

Clannad

6 Tracks of Original Soundtrack (Flac)
Dango Daikazoku (Flac)
7[6,1]

Clockwork Planet

clockwork planet (Flac)
1

Danmachi

REALIZE ~Hajimari no Toki~ (Flac)
Hey World (Flac)
RIGHT LIGHT RISE (Flac)

Original Soundtrack Vol.1 - 2 (Flac)

51[1,1,1,28,20]

Danmachi Sword Oratoria

RE-ILLUSION (Flac)
1

Dansai bunri no Crime Edge

Kimi no Futari (Flac)
Original Soundtrack (Flac) - FULL ALBUM
36[35,1]

Darling in the FRANXX

DARLING in the FRANXX Ending Collection vol.1 (Flac)
DARLING in the FRANXX Ending Collection vol.2 (Flac)
KISS OF DEATH (Hi-Res+)
7[3,3,1]

DATE A LIVE

DATE A "EXTREME" MUSIC (Flac) - FULL ALBUM
DATE A "HAPPY" MUSIC (Flac) - FULL ALBUM
DATE A "IMPRESSIVE" MUSIC (Flac) - FULL ALBUM
DATE A LIVE BEST SELECTION (Flac) - FULL ALBUM
DATE A LIVE the Movie Mayuri Judgement ORIGINAL SOUNDTRACK (Flac) - FULL ALBUM
DATE A MUSIC EXTENSION (Flac) - FULL ALBUM
DATE A MUSIC FIRST HALF (Flac) - FULL ALBUM
DATE A MUSIC SECOND HALF (Flac) - FULL ALBUM
I Swear (Flac)
Last Promise (Flac)
193
[20,34,20,15,27,
20,28,26,2,1]

Eromanga-Sensei

Eromanga-sensei OVA Bonus CD (Flac) - FULL ALBUM
Hitorigoto (Hi-Res+)
Natsuiro Koi Hanabi (Flac)
adrenaline!!! (Hi-Res+)
7[4,1,1,1]

Fruits Basket

Again (Flac)
1

Gakusen toshi Asterisk

Brand-new World,The Asterisk War (Flac)
2

Glasslip

Natsu no Hi to Kimi no Koe (Flac)
1

Gochuumon wa Usagi desu ka

Poppin Jump♪ (Flac)
Tokimeki Poporon♪ (Flac)
Daydream café (Flac)
Sekai ga Café ni Nacchatta! (Flac)
7[2,2,2,1]

Golden Time

Golden Time (Flac)
4

Gosick

Destin Histoire (Flac)
1

Grand Fantasy

Stay With Me (Flac)
1

Guilty Crown

Release My Soul (Flac)
1

Hai to gensou no Grimgar

Harvest (Flac)
Knew day (Flac)
2

Heavy Object

Dear Brave (Flac)
1

Hello World

ORIGINAL MOTION PICTURE SOUNDTRACK (Flac)

Yesterday (Hi-Res+)

Lost Game (Hi-Res+)

40[38,1,1]

High School Fleet

High Free Spirits (Flac)
1

Hyouka

Madoromi no Yakusoku (Flac)
1

Horimiya

Yakusoku (Flac)
1

Imouto Sae Ireba ii

Donna Hoshizora yori mo, Donna Omoide yori mo (Hi-Res++)
Ashita no Kimi sae Ireba Ii. (Hi-Res++)
2

Irozuku sekai no ashita kara

17-sai (Hi-Res+)
Mimei no Kimi to Hakumei no Mahou (Flac)
2

Isekai wa Smartphone

Another World (Hi-Res+)
1

Isshuukan Friends

Kanade (Flac)
Niji no Kakera (Flac)
2

Kaguya-sama wa Kokurasetai

Sentimental Crisis (Flac)
Chikatto Chika Chika​♡ (Flac)
4[1,3]

KanColle

Miiro (Flac)
1

Kanojo Okarishimasu

Centimeter (Flac)
1

Karakai Jouzu no Takagi-san

Karakai Jouzu no Takagi-san Cover Song Collection (Hi-Res+) - FULL ALBUM
Iwanai kedo ne. (Hi-Res+)
8[7,1]

Kimetsu no Yaiba

Gurenge (Hi-Res)
1

Kishuku Gakkou no Juliet

Itsuka Sekai ga Kawaru made (Flac)
1

Knight & Magic

Hello!My World!! (Hi-Res+)
1

KonoSuba

Chiisana Boukensha (Hi-Res+)
Ouchi ni Kaeritai (Hi-Res+)
fantastic dreamer (Flac)
TOMORROW (Flac)
7[1,4,1,1]

Kotoura san

Kibou no Hana (Flac)
1

Koutetsujou no Kabaneri

ninelie (Hi-Res+)
1

Kuma Kuma Kuma bear

Ano ne (Flac)

Itsuka no Kioku (Hi-Res+)

ALL FULL ALBUM

12[4, 8]

Kyoukai no Kanata

Yakusoku no Kizuna (Flac)
Aitakatta Sora (Flac)
Kyoukai no Kanata (Flac)
Daisy (Flac)
4

Little Busters!

Little Busters!/Alicemagic ~TV animation ver.~ (Flac)
2

Log Horizon

Wonderful Wonder World* (Flac)
Your song* (Flac)
2

Mahouka |

Mahouka

Koukou no Rettousei

Mirror (Flac)
Rising Hope (Flac)
2

Mayoiga

Ketsuro (Flac)
1

Mondaiji

Black † White (Flac)
1

Nakanohito Genome [Jikkyouchuu]

Boku wo Mitsukete (Flac)
1

Nisemonogatari

Platinum Disco (Flac)
1

NO GAME NO LIFE

NO GAME NO LIFE ZERO Original Soundtrack (Hi-Res+) - FULL ALBUM
"No Game No Life" Complete Songs NO SONG NO LIFE (Flac)
37[34,3]

Noragami

Kyouran Hey Kids!! (Flac)
1

Nourin

CORDLESS☆TERE☆PHONE (Flac)
CORDLESS☆TERE☆PHONE ~Yuka-tan Concert Version~ (Flac)
CORDLESS☆TERE☆PHONE ~Kinoshita Ringo Version~ (Flac)
3

Ore wo suki nano wa omae dake ka yo

Papapa (Hi-Res)
1

Oregairu

Harumodoki (Flac)
Yukitoki (Flac)
Everyday World (Flac)
Hello Alone (Flac)
7[1,1,3,2]

Qualidea Code

Brave Freak Out, AxxxiS (Hi-Res+)
2

ReZero

Stay Alive (Flac)
Memory Snow Memory Album

(Flac) - FULL ALBUM
32[3,29]


Rokudenashi Majutsu Koushi to Akashic Records

Blow out (Flac)
Precious You☆ (Flac)
2

Saekano |

Sae

nai Heroine no Sodatekata

Character Song Collection (Flac) - FULL ALBUM
Colorful. (Flac)
Kimiiro Signal (Flac)
Sakurairo Diary, Seishun Prologue (Hi-Res+)
Stella Breeze (Hi-Res+)

glory days (Flac)

26[13,1,1,2,1,8]

Sakurasou |

Sakurasou

no Pet na Kanojo

DAYS of DASH (Flac)
Kimi ga Yume wo Tsuretekita (Flac)
Prime number ~Kimi to Deaeru Hi~ (Flac)
Yume no Tsuzuki (Flac)
4

SAO

Crossing field (Flac)
INNOCENCE (Flac)
IGNITE (Hi-Res+)
courage (Flac)
Adamas (Hi-Res)
RESISTER (Flac)

Yume Sekai (Flac)
Overfly (Flac)
Startear (Flac)
Shirushi, No More Time Machine (Flac) - FULL ALBUM
Iris (Flac)
forget-me-not, Niji no Kanata ni (Hi-Res+)

unlasting (Hi-Res+)

Shirushi Album + crossing field -English ver.- (Flac) - FULL ALBUM

16

SAO Alt

Ryusei (Hi-Res+)
To see the future (Flac)
ELZA | Insert Collection (Hi-Res+) - FULL ALBUM
9[1,1,7]

SAO Fatal Bullet

Thrill, Risk, Heartless (Flac) - FULL ALBUM
1

SAO Movie

Catch the Moment (Flac)

Ubiquitous dB (Hi-Res+)
longing (Hi-Res+)
delete (Hi-Res+)
Break Beat Bark! (Hi-Res+)
smile for you (Hi-Res+)
6

Satsuriku no Tenshi

Pray (Flac)
1

SayoAsa |

Sayo

nara no

Asa

ni Yakusoku no Hana wo Kazarou

Original Soundtrack (Flac) - FULL ALBUM
21

Seishun buta | Seishun Buta Yarou wa Bunny Girl Senpai no Yume wo Minai

Fukashigi no Karte All Solo Ver (Flac)
5

Shakugan no Shana

BEST (Flac)

SS1 Original Soundtrack (Flac)

SS2 Original Soundtrack (Flac)

ASSORTED SHANA (Flac)

SPLENDIDE SHANA (Flac)

SUPERIORITY SHANA III (Flac)

ALL FULL ALBUM

SS3 Original Soundtrack was included in SUPERIORITY SHANA III

163[20, 25, 32, 30, 12, 44]

Shichisei no Subaru

360° Hoshi no Orchestra (Flac)
Starlight (Hi-Res)
2

Sukasuka | Shuumatsu nani shitemasu ka? Isogashii desu ka? Sukutte moratte ii desu ka?

Always in my heart (Flac)
Dearest Drop (Flac)
From (Hi-Res+)
Scarborough Fair (Flac)
4

Suzumiya Haruhi

God knows... (Hi-Res+)
Hare Hare Yukai (Hi-Res+)
2

Tamako Love Story

Original Soundtrack (Flac)
Principle (Flac)
35

Tamako Market

Dramatic Market Ride (Flac)
Neguse (Flac)
2

Tate no Yuusha

RISE (Flac)
Laika (Flac) - FULL ALBUM / Limited Edition
12[1,11]

Tensei shitara Slime datta ken

Tensei Shitara Soundtrack Datta Ken (Flac)

Nameless Story (Hi-Res+)
Another colony (Hi-Res+)
Little Soldier (Hi-Res+)

Storyteller (Flac)

STORYSEEKER (Flac)

Little Soldier + Slow Regret (Hi-Res+)

63[59,1,1,2,6,1]

Tonari no Kyuuketsuki-san

†Kyuutie Ladies†/HAPPY!! Strange Friends (Flac)
2

Tonikaku Kawaii

Koi no Uta (Flac)

Tsuki to Hoshizora (Flac)

2

Toradora

Orange (Flac)
Pre-Parade (Flac)
Silky heart (Flac)
Vanilla Salt (Flac)
4

Ulysses jeanne darc to renkin no kishi

Liberation (Flac)
1

Violet evergarden

Michishirube (Hi-Res+)
Sincerely (Hi-Res+)
2

Weathering With You

Original Soundtrack (Hi-Res)

Complete Edition (Hi-Res)

36[31,5]

Youkoso jitsuryoku shijou shugi no kyoushitsu

Caste Room (Flac)
1

Your Name

English Version (Flac) - FULL ALBUM
Original Soundtrack (Hi-Res) - FULL ALBUM
31

Zero kara hajimeru mahou no sho

Hakkensha wa Watashi (Hi-Res+)
1
— DOWNLOAD —
URL

[UPDATE 48] ADDED 8 TRACK [32.49 GB]
CURRENT 1161 TRACKS
METADATA CHECK [OK]
FLAC VERIFY [PASSED]


* ห้ามนำลิงค์ไปแจกโดยเด็ดขาด เพื่อป้องกันการถูกลบบัญชี (สามารถอัพโหลดและแจกเองได้) *
* You must not share download link to prevent account deletion (You can upload and share it yourself). *
[FLAC] [UP48 - 1161 TRACKS] [28 • 03 • 2021] Anime Music Collection - UP48 (+8)「Tensei shitara Slime datta ken SS 2」OP ED,「Horimiya」ED